We
offer Complete Telecom & Surveillance Solutions
Quick Enquiry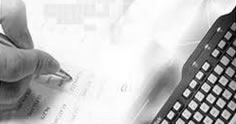 Services
ANNUAL MAINTENANCE CONTRACT / ONE TIME SERVICE

Entering into an AMC with us makes available to you our large team of technically qualified and committed staff and a comprehensive stock of spares to ensure the lowest possible downtime for your equipment. We have invested in state of art technology to give you complete peace of mind :

1 CTI for prompt and correct response.
2 Completely computerized Customer Care Module covering
- Customer details
- Complaint / Resolution history
3 Mobile Virtual Private Network to keep all members of
our staff constantly accessible .
4 Comprehensive tools / kits for pre and post sales service.
5 Complete mobility ( 2 wheeler / 4 wheeler ) for all field staff



CABLING

Telecom and structured cabling according to customer requirement.